Archive for December, 2011
The Author of this post is Cheryl Martinez
I made it a priority to find a Hughesnet Dealer in my area so I could get online quick and start planning a surprise beach vacation for my girlfriend and I. When I took this job it meant I had to move away from her and we've been long distance ever since which hasn't been easy. She's an amazing woman and I know she's being really patient with me right now so I want to plan a great trip with us to meet up in January instead of just making her fly here. I haven't told anyone else but I'm thinking about proposing to her when we go away. Now all I have to do is start shopping for a ring and picking out the right beach place for all this to go down…I think it's going to be the best trip ever! I love how surprised she's going to be once we get to the beach and THEN how surprised she's going to be when I get down on one knee!
Just an additional item in my collection: a 2011 family mug; the least that I can make for a souvenir before this year ends. Not bad, don't you think?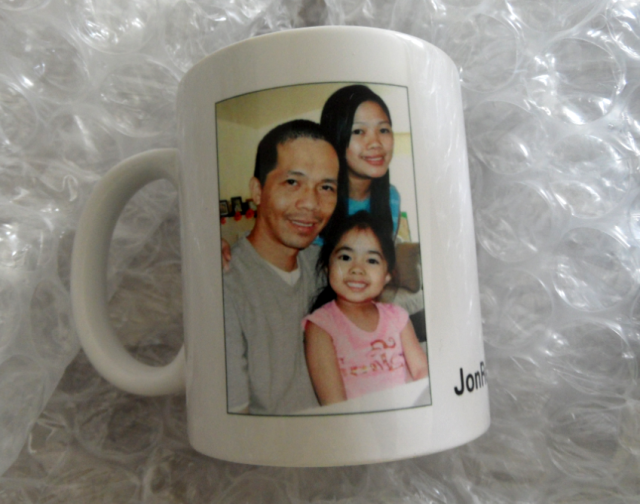 Actually, the hubby is too funny! And silly! He expressed that he won't drink any hot or cold beverage using this mug because the faces in the mug might get wet.
The other side of the mug is actually a map of Wisconsin state. I thought it is appropriate to have this image stuck in the mug as a souvenir that The Duarte, in 2011, lived in Wisconsin. This should be a nice memory to look back if ever we will leave this place.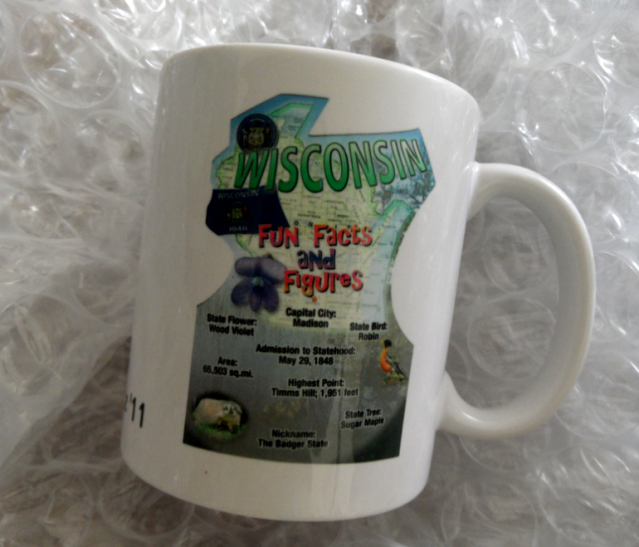 And nope, I am not using this at all. I just displayed it in my cabinet of collections for… uhm… yeah, for collection purposes only!