Just an additional item in my collection: a 2011 family mug; the least that I can make for a souvenir before this year ends. Not bad, don't you think?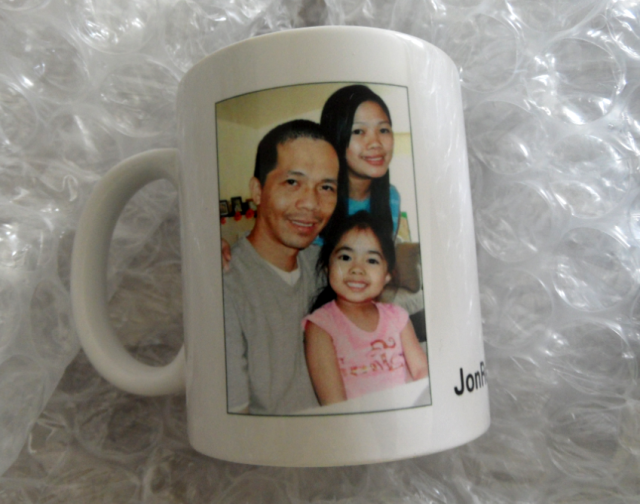 Actually, the hubby is too funny! And silly! He expressed that he won't drink any hot or cold beverage using this mug because the faces in the mug might get wet.
The other side of the mug is actually a map of Wisconsin state. I thought it is appropriate to have this image stuck in the mug as a souvenir that The Duarte, in 2011, lived in Wisconsin. This should be a nice memory to look back if ever we will leave this place.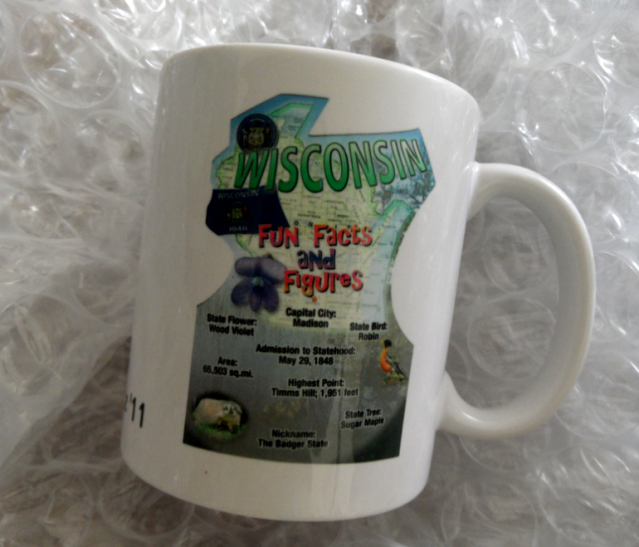 And nope, I am not using this at all. I just displayed it in my cabinet of collections for… uhm… yeah, for collection purposes only!