I have these Graham Field tape measure and Similac Gestation Wheel that my doctor gave me to monitor my pregnancy– measure my tummy from time to time and check my pregnancy stage dates, too.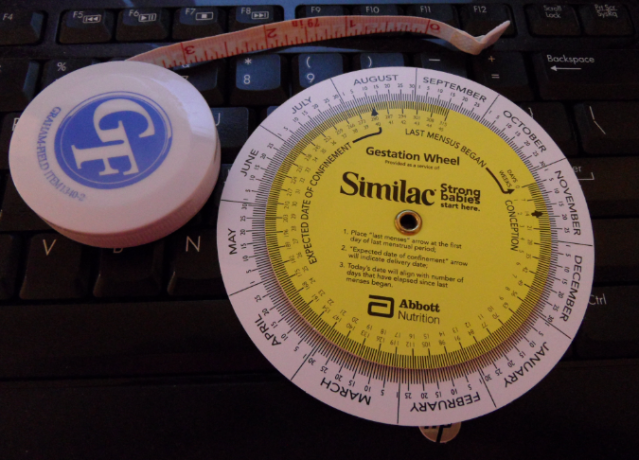 I love these stuff because they're so relevant to what I am going through right now, as my pregnancy develops from stage to stage. Ate Triz gets to be aware of the developments, too, when she holds these stuff. She helps to measure my tummy and would often tell me "Mang… your face is getting bigger just like your tummy!" Waaaaaaah! It hurts but what can I do– my daughter is telling the truth! Lol.
I don't mind though. As long as Baby2 is doing healthy and well, getting big and ugly is my last priority!
89th/93rd of the 366 BPC