I was lucky to have sighted the clearance section at Walmart when I went there to simply look for stuff which I will need for our vacation because I saw a few remaining items of the Snuggie Microplush Fleece Blankets that I really love to use during winter. There were on sale for only $5 each from its original price of $29.99 so I didn't hesitate to grab two.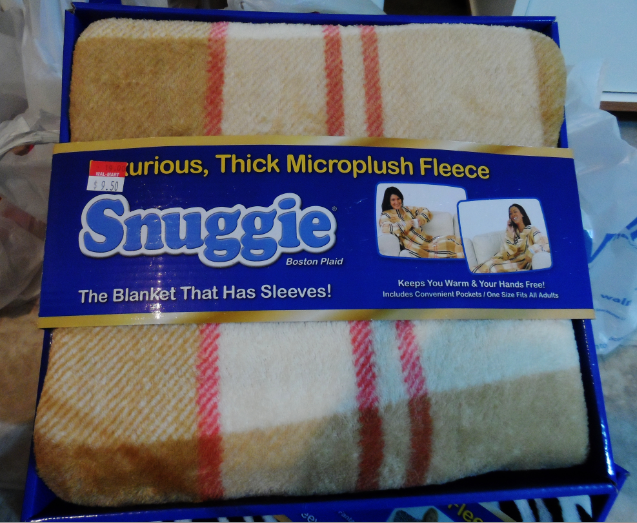 I still have two unused of these so I am thinking of gifting this one below to a friend.
What's not to love about it, right?
Smart shopping for me is buying stuff on clearance prices for the next season. Yes, that's what I do and it works well in my pocket! Lol.
149th of the 159/366 BPC