The husband and I are in the process right now of working on our Permanent Residency application. This has been a very long and tough process and we have exerted so much patience already. We can only hope and pray that next year, we will be approved with this and become Green Card holders.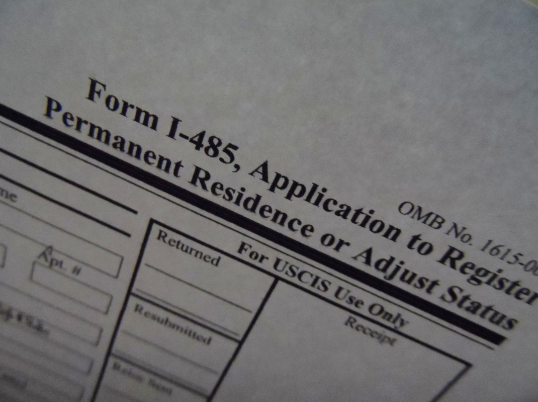 The Form I-485 is what we will be filling out to be submitted to the United States Citizenship and Immigration Services. Right now, we are still in the stage of doing our medical and hopefully, everything will be smooth. One hindrance was that the husband had a false positive result in his PPD test but it was a good news that he was cleared when a chest x-ray was done.  
We have been looking forward for a long time to doing this. Ours has been one tough process because our case in applying for the residency is pretty unique. The husband came to the US for the very first time in the Fall of 2001 holding a Student Visa when he was doing his graduate study. I followed in the Winter of 2005 after we got married a year before that. In 2009, he finished his Ph.D. program and was bound to go back to our home country Philippines because all US Student Visa holders are supposed to do that. However, my husband's case was special. He was hired by the University of Wisconsin- Stevens Point when he applied for a professorship position and was able to get a US working visa courtesy of the employer's petition. It is the university, too, that petitioned him for the Permanent Residency status but the process has been a very long and tough one simply because his case is so rare and the INS could hardly get him a visa number since his original status was a student and all students should go back to their home country after finishing their studies here.
To make the long story short, our patience have been tried and tested and we are just thankful that after three years of waiting, we are finally on the first step of the Green Card application. I hope this won't take forever! Lol.
My 267th of the 366