WISCONSIN Postcards, anyone?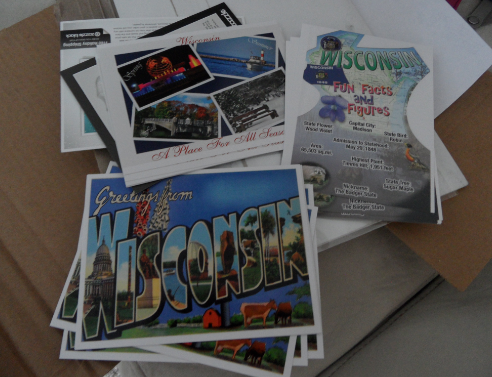 I was able to buy 15 of them a couple weeks ago and now, I am waiting for anybody to ask one from me! I already sent three of them to two people who have asked me for one so there are still some more left.
Let me know anyone if you want one! I'll be gladly willing to send you a Wisconsin postcard with love!