I am looking forward to the arrival of the new Luxurious Living comforter set that I purchased online. I thought I need this for a cool summer bedding! Lol. Actually, I love its color, its quality as defined in the product page, and its price that I have paid (there goes the thrifty me who was able to get a good deal of this one! Hehe.).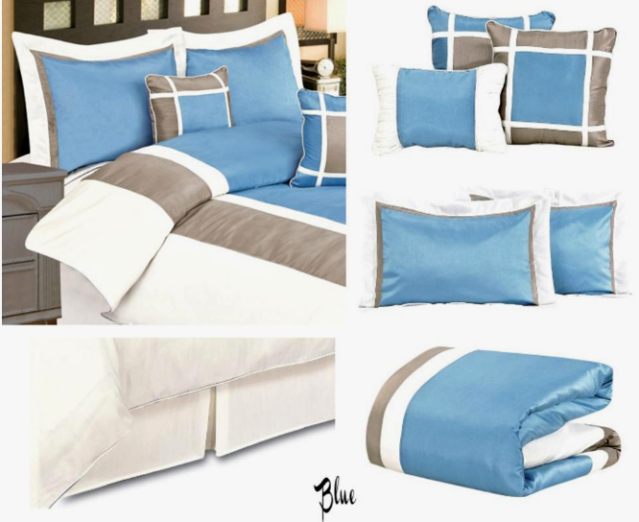 Product features include 1 comforter, 2 shams, 1 bed skirt, 2 square pillows, and 1 oblong pillow. It's a queen size comforter set made of 100% polyester material with stylish design and I think really comfortable enough to give us a good sleep.  I paid $59.99 for this from its original price of $249 so you can tell that I really have gotten a bargain price, huh? That's why I didn't let this ad offer passed by without me grabbing one to enjoy!
I can receive this item within this week and that's when I'll do a bedroom makeover, too. Yes, I am getting ready for the summer, while I can still bend and do a lot of household chores that I need to do. I've had enough of our winter linens used, and I so want to get rid of them now that it is getting warmer and warmer.
102nd/106th of the 366 BPC