Little Tiara has received in the mail something special. From California, with love it is! It's from Baby Sam, Cacai's very own daughter and the mother-and-daughter tandem thought that little Tiara can make use of this outfit come snow season.
Taddaaaa….
A snowsuit it is! And a few clothing, too!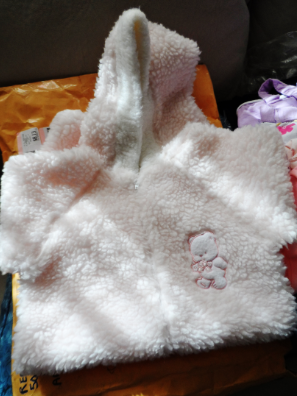 And sure enough, its size is just perfect for Tiara when snowfall comes!
Ate Triz was so thrilled when she saw it. She thought it is so cute and the furry fabric (she calls it a lamb snowsuit) makes it so comfy and warm.
From the bottom of my heart Cai, thank you so much! 🙂