One of the glimpses I saw at the Las Vegas Strip when we were there was the glitters all around The Cosmopolitan Hotel and Casino lobby. I was mesmerized by how those diamonds and pearls were put up and it was so fascinating. Here are a few snaps worth sharing:
These hanged glitters occupied at least 5 stories of the building. Gosh, if I have these in my own home, what a collection it must be, huh?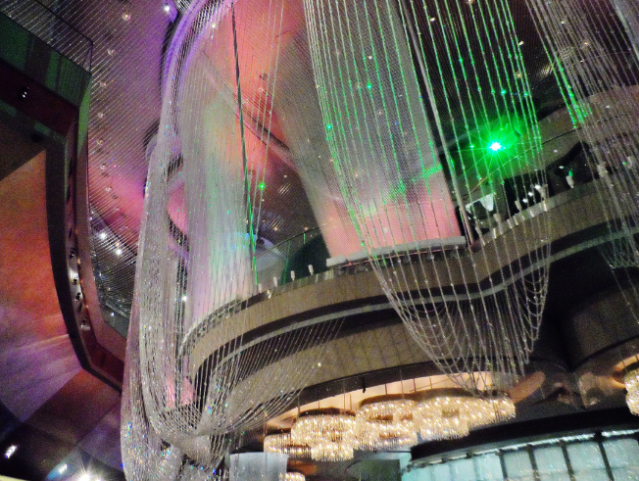 See that?
The husband and I were kidding at each other that if his father has hopped along with us on this occasion, I am pretty sure he will be impressed. He used to mine for gold when he was still in his younger years and we were thinking of him when we saw this. Just amazing, isn't it?
160th of the 170/366 BPC