I think handbags or purses are the easiest to collect in my part! That's because they're one of the things that I find to be so easy to buy, especially when their prices drop down to the point that it sounds so affordable to me.
How about this Joe Boxer large handbag for only $4.99? Such an effortless purchase as an addition to my collection, isn't it?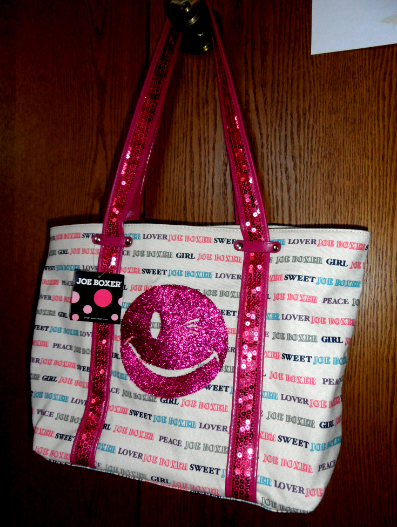 And of course, the husband would be questioning how on earth will I use this additional purse when I only use one every time? He he…
Of course, he can NEVER understand a woman's addiction with purses or handbags. Fellas, I'm sure your guys feel the same! Haha.