So, what did I do on December 12th 2012? Well, nothing special, really, except for these holiday greeting cards, a postcard, and a package that I have prepared for my loved ones and friends and they all were mailed yesterday– 12.12.12.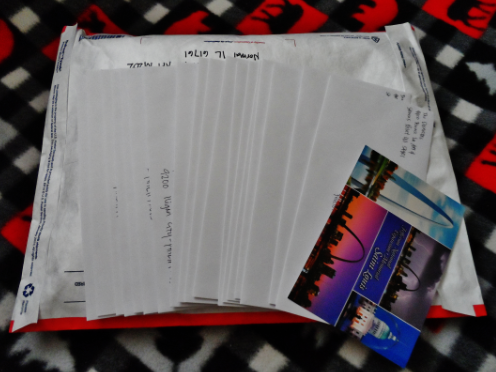 I didn't customize a lot of photo cards this year. I only did 20 of them and sent all 19 to my loved ones and friends. It's tough because there are a lot of people that I want to send my season's greetings to but my cards are limited. Thus, I only sent them to the chosen few; mostly to my loved ones and best friends back home in Philippines, to our family in Vegas and our friends here who I am so thankful for. For those friends I often chat with in Facebook, I didn't send you anymore since we can always greet each other online, except for those who my gratitude really abounds. 🙂
How about you? Have you mailed your holiday cards yet? What something special did you do on 12.12.12?
My 299th of the 348/366 BPC