Got another addition to my bookshelf. This time around, it is Billy Graham's recently published book called "Nearing Home".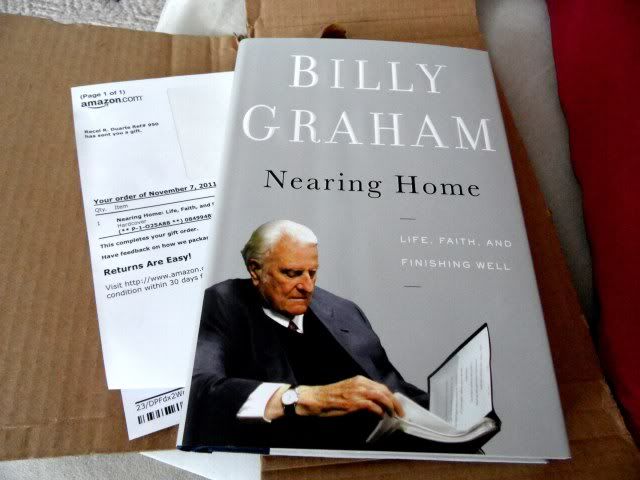 For those who doesn't know who Billy Graham is, how Wikipedia described him would be the best way to introduce him to you.
William Franklin "Billy" Graham, Jr. (born November 7, 1918) is an American evangelical Christian evangelist. He has preached the Gospel in person to more people than any other person in history. According to his staff, more than 3.2 million people have responded to the invitation at Billy Graham Crusades to accept Jesus Christ as their personal Savior, many to the altar call song "Just As I Am". As of 2008, Graham's lifetime audience, including radio and television broadcasts, topped 2.2 billion.
More about him in this page.
As for this book, this shall serve as my avenue while I tackle some idle time around here. This will be a good read I am sure!