I'm going bright and rainbowy! Well, that's when it comes to my home atmosphere around here! I have just taken off my panel curtains in the living room which was Christmassy in color and although I still have two sets of old curtains, I didn't like their color at all. Good thing that when I was shopping at ShopKo last week, I had some time stopping by the Home Makeover section. This set of a Dazed Panel Curtains was what caught my attention. I thought it's beautiful and perfect for the summer!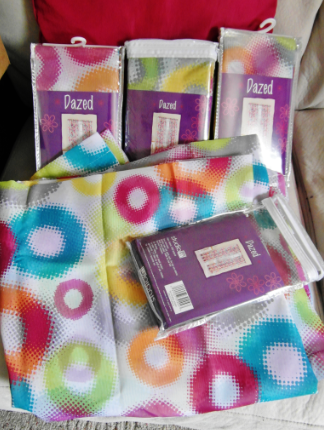 I bought four of them, for my living room windows, and sure enough, the daughter loved it! 🙂
It's not thick, so it is just right for the coming warm days. Plus, I want my living room to be naturally lighted and in the afternoon, the sunshine loves to come into this area so I reckoned this style of a panel curtain is just perfect. The daughter and I just put this up the other day, and so, I can now invite the warm summer days to come and stay!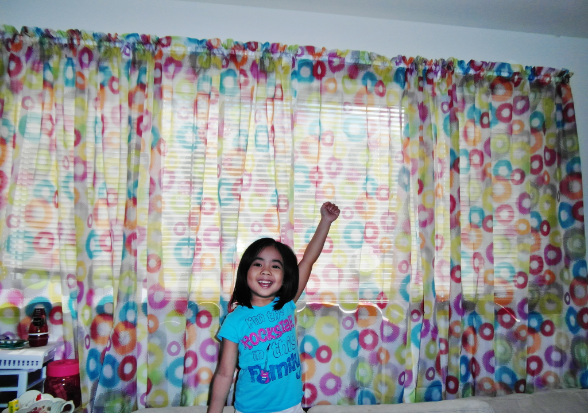 I don't have a fancy looks here in my home, but as long as it is spic and span, I can deal with how simple our atmosphere is! 😉
112th/116th of the 366 BPC