A new Pinay friend here in town was kind and thoughtful enough to buy and bring me two scarves from California on their trip there last month. It's color brown and purple.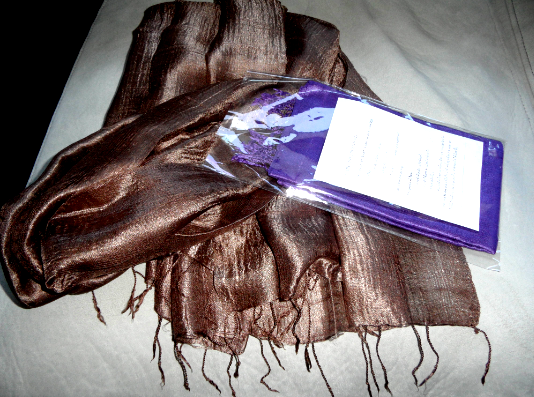 …and, I love everything about it!
Obviously, I love scarves! Any scarf that I love and that's on sale I really want to buy it. The most expensive one that I paid for though was only $9.99 so yeah, that tells you how much of a bargain hunter I am! 😀
I have this coat rack which I positioned by our stairway close to the mirror in my hallway and what's hanging in there are not really coats but my scarf collections. With how many I got, the ones that I often use are what's only displayed. Some are in the drawers and some in the closet. I think scarf is the easiest accessory to pick up when it comes to your Spring, Fall, and Winter outfits. At least, that's how I use mine.
How about you, do you like scarves?